Soho66 response to the COVID-19 outbreak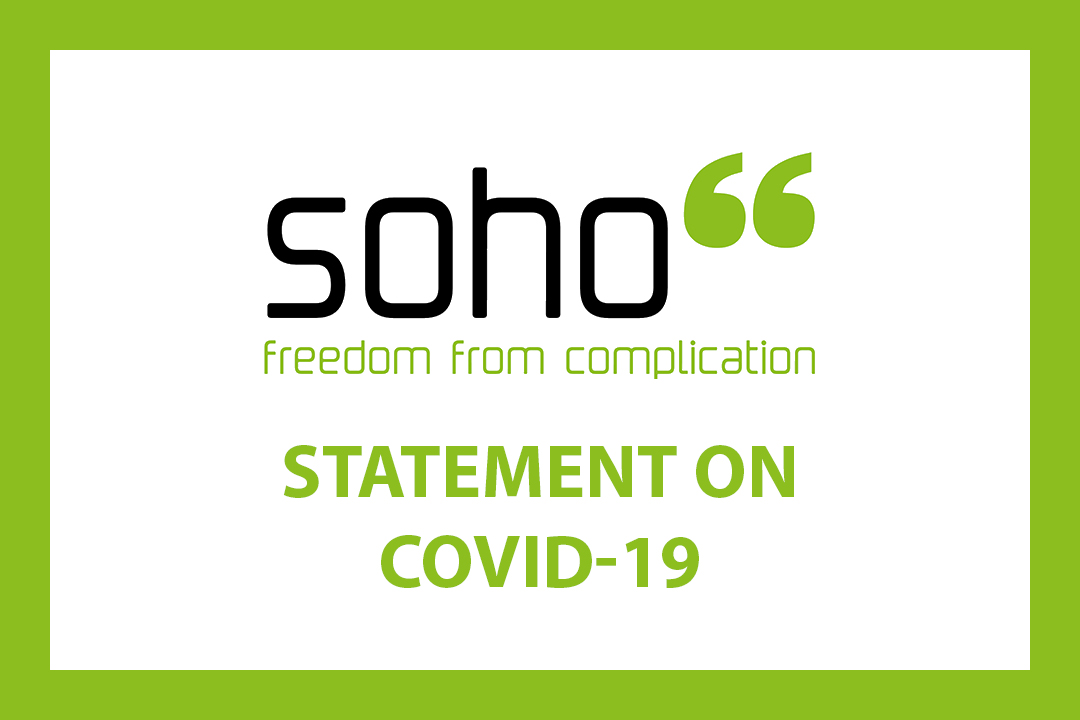 As I'm sure you're all aware, we're currently in the midst of a global virus outbreak the likes of which we have not been seen in modern times. It's bringing a number of different challenges that most businesses would never have faced before.
We wanted to release a statement to all our customers and anyone else affected who may want to know what we're doing in response to the outbreak and to allay any concerns that you may have regarding the services we provide.
First of all, we want to make it absolutely clear that all our services have and will continue to run as normal with no disruption expected at all. Our services are fully automated, and monitors are in place so that dedicated personnel are able to manage or resolve any issues remotely. This is nothing new for us, as we've operated as such for many years.
Secondly, we've decided as a company to ask our employees to work from home for the foreseeable future. This includes our Operations team, who deal with all support queries, as well as all our other teams in Development, Accounts, Commercial, Sales and Marketing. We have been operating as such since last week and everyone has been fully on board and working from home with little to no disruption. We fully expect this to continue for the time being.
Our commitment to providing the best customer service is a crucial aspect for us, and we're very confident our ability to maintain the excellent levels that we're known for. You'll be able to call and email our team just as normal, we'll just be responding from home instead of from our office.
As this is an ever-evolving situation, we've decided as a company to re-evaluate this policy once a week, however, we're prepared (and to some extent, expecting) this to continue for the next few weeks or even months.
This situation is an unprecedented moment in our lifetime, and it's important that we approach this with a sense of calm, common sense and responsibility. We echo the guidelines put forth by the government and World Health Organisation, which is to wash your hands frequently, use a tissue for coughs and sneezes and avoid touching your face as much as possible.
We're happy to answer any questions you may have about how the outbreak is affecting us as a business and you as a customer. Feel free to email us or call us. We'll be responding from home!
Want more information?
Contact Support for more information on any of the features highlighted in this article.
Tel:

03333 443 443

Email:

support@soho66.co.uk