Case study - M3 Partners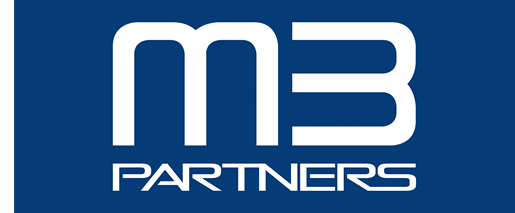 We spoke to Carl Jaffer, Director of M3 Partners, who employ 4 staff directly but also have a number of freelance staff that provide services as and when required – which is why, Carl says, Soho66 fits perfectly with its capabilities of supporting scalability and remote working.
M3 Partners was established in 2016 with an objective of bringing under one roof a range of successful solutions and services that were supplied to businesses under separate trading operations, with the primary activities being delivering highly valuable HMRC tax benefits to companies that should be benefitting but either don't know how to, or are simply not aware, that they could be benefitting. Carl has been using Soho66 for more than 5 years through M3 Partners and a previous business he founded, which he has since sold his share, but chose Soho66 to supply his business telecoms once again when launching M3 Partners in 2016.
Why did M3 Partners choose Soho66?
Carl initially came across Soho66 through internet-based research on VoIP providers and was attracted to the service by its simplicity, ease of understanding and ability to facilitate mobile working across multiple locations through easy-to-use features.
Quote
"We, or moreover I, have actually been using Soho66 since 2011 which was my first proper venture into the VoIP world for business telephony. At the time, and after Googling/searching I came across Soho66 who provided a very simple and easy to understand – and use – solution, along with telephone support (which I very much needed at the time as a business VoIP newbie).
We needed VoIP for the Company as at the time we had a main operations site, with remote Sales functions and needed the facility to answer calls at different locations, transfer calls cost-effectively, as well as call routing and forwarding, voicemail and voicemail to email for the Sales functions.
Although I have since sold my part of this company last year, we never changed supplier and the existing management team continue to use Soho66. The features and functionality continue to suit the needs of the business and we quite like the pricing too."
How did you find it to get up and running?
Although the Company required some technical assistance whilst initially getting set-up with Soho66 back in 2011 when Carl was new to VoIP, the setup process was overall smooth and already knowing the system, its reliability and good support made choosing Soho66 by the time he launched M3 Partners an easy decision.
Quote
"Using Soho66 for M3 Partners was a simple decision," he said. "We know the system, it had never failed or faltered and above all else we like how they work and support you – including being able to speak to a real person should you need to! In 2011, Soho66 walked me through the process which I needed back then. At the time we were using Grandstream 2100s [handsets].
Over the years, we have required some technical assistance when the phone or the settings were doing something weird or had changed for some reason, which Soho66 have been fabulous at doing."
How is Soho66 implemented within M3 Partners?
The flexibility Soho66 affords M3 Partners is one of the key reasons it is a successful solution for the business, allowing M3 Partners quick and hassle-free mobility and useful features that allow the business to run smoothly.
Quote
"In M3 Partners we use a range of SNOM phones, which we largely set up ourselves, although I think it did involve a couple of quick/double checking conversations. We have 4 permanent phones and up to 10 deployed elsewhere/remotely. Call Forwarding, Call Routing and Voicemail/Voicemail to Email are the primary functions we use, though we've previously used Call Delivery Assurance and Call Whisper for multiple lines that we operated (more so when being routed to a mobile).
Meanwhile, Hunt Groups are a great feature and we would also potentially use Music on Hold."
And finally…what are your overall thoughts on the service?
Above all else Carl appreciates the fact that Soho66 delivers M3 Partners (and his previous business) with a straightforward solution that does what it says on the tin; delivering reliability and meeting the Company's requirements, whilst still maintaining the same ethos that has remained at the heart of Soho66's core values since the beginning and despite the growth of Soho66 over the years.
Quote
"I'm very aware through other colleagues and businesses that I work with that there are a multitude of VoIP providers out there. Soho66 supports and meets all of our current requirements and have served me well over the years, by delivering a quality platform and solution. The support is there as and when I need it, pricing is good and it's great to see that the business hasn't 'morphed' into a big and unfriendly organisation – a great and hassle free customer experience. Thank you."
How to contact M3 Partners?