Prerequisites
Before you start, you need to know your VoIP username, password and the server that your number is connected to. You can do this from your Soho66 account, by clicking My Soho, then "Your Numbers", then the telephone number that you wish to connect to. The VoIP username and VoIP password are near the bottom of the page, in a section entitled VoIP Settings.
Don't have the Zoiper yet?
If you do not have Zoiper installed yet you can download it by clicking on this link. Once downloaded, we can start configuring it.
Step 1: Setting up your account
The first time you open the Zoiper application you will see the image below, enter your VoIP Username in the username/login section and VoIP Password in the password section.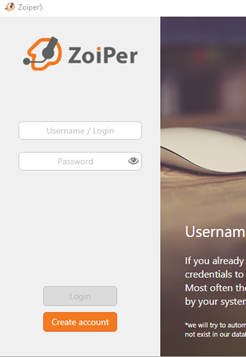 Click login once entered and you will be taken to the screenshot below. On this page enter sbc.soho66.co.uk:8060 and click next.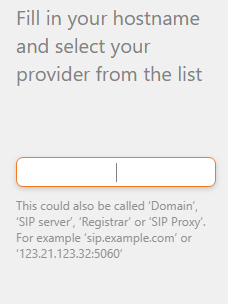 After clicking next you will see the screenshot below. Click the box that says optional and enter your VoIP Username in the box that says Authentication username, once entered click next.
On this page you will see 4 bars that will slowly fill, only one bar will turn green this is the SIP UDP one. Once green you can click next at the bottom. After you press next you will be successfully logged in to Zoiper.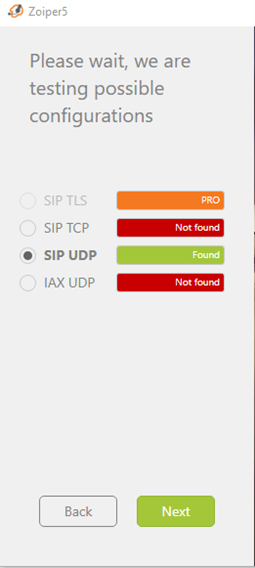 Step 2: Configuring the Local SIP Ports
When you are successfully logged into Zoiper go to the settings section and then click on advanced, as shown on the image below. On this page you will need to change the SIP port to 8061. When you return to the Zoiper Main screen the account you will see the account details you have entered at the top and also a green tick this means the account is active.