Four tips to prevent the World Cup being detrimental to your business
As the 2014 World Cup in Brazil kicks off, businesses up and down the country brace themselves for a month of disruption to productivity as workers are captivated by important matches.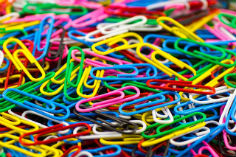 Although Brazil are in a timezone hours behind Europe, many matches kick off at 5pm UK time while others are on late into the night so whether it's employees putting in half days, finishing early, or starting later due to a late night the night before; businesses should be prepared.
So what can you do to make sure your business keeps ticking over smoothly throughout this period? We have outlined some tips below.
Accept and be flexible
First of all you need to accept that some of your employees may be distracted or want time off – after all the tournament is widely regarded as the greatest sporting event in the world and only comes around every four years. Of course you're under no legal obligation to give your staff a bit of leeway, but if possible it's likely to boost staff morale and even increase productivity during working hours.
Outsource your calls
If your business receives a large volume of calls you may want to consider outsourcing your calls to a call answering or virtual receptionist service. Unanswered calls could mean a lost lead or unhappy customer, so having your calls and messages taken during a period of being understaffed could provide a huge helping hand to your business. If you're a sole trader you may want to take in some matches yourself and could use a service like this to divert all yours calls, leaving you to enjoy the football and call the customer back at a time convenient for you.
Route your calls
Call routing allows you to be away from your normal business phone, safe in the knowledge that incoming calls can automatically be diverted to an external number specified by you. So should you wish to finish early or put in a half day to take in a match, you can set calls coming in to your normal business line to ring on your mobile, for example. IVR (Interactive Voice Response) is another way you can route calls, by sending customers to an interactive voice menu – set up by you – prompting customers to press a number on their keypad to reach a specific department or enquiry type.
Alternatively you might not want to take any calls at all, in which case you could set up a routing plan that will play a message to a caller informing them you're closed and to leave a voicemail if they wish and you'll get back to them soon.
Record your calls
Picture the scene: you're in the middle of watching an exciting match and your phone goes off. You don't want to leave the call to ring off because it could be important business, but at the same time you don't want to be forced to hurriedly scribble down some notes which you later can't read when you go to call the customer back. By keeping an archive of call recordings you needn't have this dilemma – simply take the call, listen to what the customer has to say and then listen back to the recording at a time convenient for you, safe in the knowledge that everything the customer said will have been captured in the recording allowing you to call them back at a more convenient time.
​