Soho66 wins 'Best VoIP' award at 2014 ISPA Awards
Soho66 is delighted to announce we won the Best VoIP award at the 2014 ISPA Awards held in London last night.
On their website, ISPA (the Internet Services Providers' Association) said, "the value for money, company culture and high performance gave Soho66 the edge."
The ceremony, held at the prestigious Park Lane Hotel in Mayfair, London, marked the 16th year of the internet industry awards and was attended by 300 key industry guests.
The judging criteria for the 'Best VoIP' category included: variety and scope of packages, time from order to delivery, support and customer care, number options, contract options, free access to other VoIP networks and value added services.
On top of that, all VoIP entrants underwent detailed technical testing of their systems over a period of several months, and were required to submit case studies outlining how they make a difference to their customers.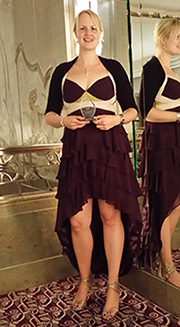 Janni Thornton, Managing Director of Soho66, said: "Winning the 2014 ISPA 'Best VoIP' award means everything to us. It's an amazing achievement for our business."
"What we do here is a team effort so I would like to thank the whole Soho66 team for all their hard work, which has made us who we are today."
ISPA was established in 1995 and currently has 200 members, and is the voice of the UK internet industry to Government, parliament, regulators and the media.
ISPA Secretary General Nick Lansman said: "Congratulations to all last night's winners, the ISPA Awards are hugely diverse and highlight how diverse the UK internet industry is and the vital role it plays in the British economy."
Winning 'Best VoIP' at this year's ISPAs is not the first time in 2014 Soho66 has been recognised at a national awards event.
Earlier this year, Soho66 were "Highly Commended" at the ITSPA (Internet Telephony Services Providers' Association) Awards for 'Best VoIP Innovation' and 'Best Business ITSP (Small Enterprise)'.
To view the full 2014 ISPAs winners' list, click here.
​