Soho66 wins 'Best Business ITSP Medium Enterprise' award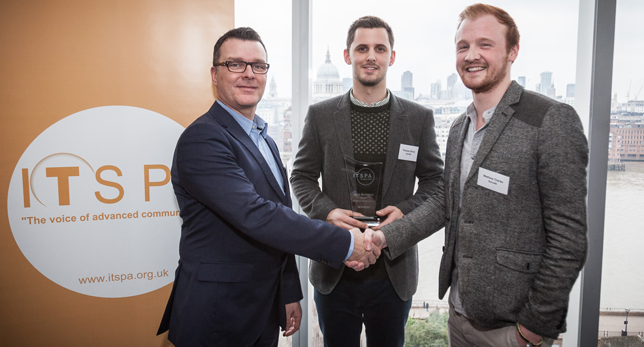 Cloud-based VoIP provider Soho66 has been awarded a major accolade at the sector's first major awards ceremony of the year.
Soho66 claimed 'Best Business ITSP Medium Enterprise', seeing off its competitors in a strongly fought-out category.
Winners, including Soho66, were chosen by a panel of independent experts, based on the results of two months of technical testing as well as a detailed written self-assessment which had to outline why entrants were suitable to win the award they were going for.
Eli Katz, ITSPA Chairman, said: "The judges decided to give this award to Soho66 who have continued to show high levels of quality, following on from their success at the last awards."
"The judges were very impressed by the high levels of growth of their service and the innovation shown to keep their customers happy. Congratulations!"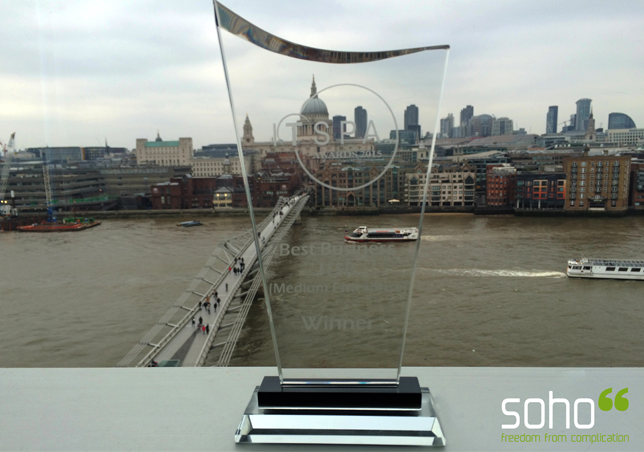 The technical testing of the Soho66 system was conducted by Malden Electronics, while the other judging criteria included business performance, innovation, customer service and a case study.
Company MD Janni Thornton said: "It's another fantastic achievement for the business and means a lot to all of us here."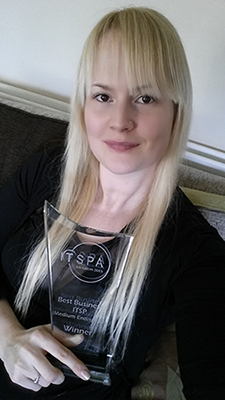 "Everything at Soho66 is a huge team effort, so I would like to thank the whole team for their continued hard work – we're all absolutely delighted."
The ceremony, held at the Tate Modern in Central London, took place on March 19th and was attended by around 100 key industry guests.
This most recent award triumph for Soho66 continues the business's success over from last year, which saw Soho66 claim the ISPA (not to be confused with ITSPA) 'Best VoIP' provider award.
It demonstrates just how highly Soho66 is thought of within the VoIP sector, and its continued dedication to providing a first-class service to its tens of thousands of customers across the UK and further afield.
Soho66 PR & Communications Specialist, Mat Clarke, who was in attendance, said: "The event was a complete success for us; we thoroughly enjoyed the day, met some great industry professionals and to come away with such a coveted award was the icing on the cake."
"We are delighted to once again receive recognition for all the hard work our team puts in to continually providing customers with the very best VoIP service possible."
ITSPA (Internet Telephony Services Providers Association) was officially launched in 2004 and aims to promote competition and self-regulation in order to encourage the development of a flourishing and innovative VoIP industry.
It is the industry body representing the VoIP sector, and the awards are now in their seventh year.
​