Soho66 nominated to defend ISPA 'Best VoIP' title at 2015 ISPA awards
Soho66 will get the chance to defend its ISPA 'Best VoIP' title having been nominated to win the award for the second consecutive year.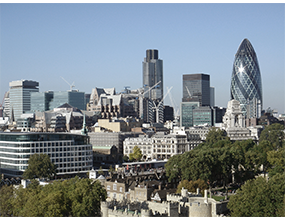 Last year, Soho66 fought off competition in a strong category to claim the ISPA 'Best VoIP' provider award and will be hoping history repeats itself at this year's ceremony.
Finalists underwent two months of rigorous technical testing of their systems, while winners will be chosen by a panel of judges on the basis of the results from these tests, plus detailed written entry forms submitted by entrants which covered a range of each business's processes and practices.
A win here would represent a remarkably good opening half to 2015 for Soho66, having already won one national industry award this year – the 'Best Business ITSP Medium Enterprise' at the ITSPA awards.
The ISPAs – not to be confused with ITSPA – is the UK's number one and longest running internet industry awards, with the aim of showcasing the diversity and strength of the UK internet industry.
ISPA Secretary General Nick Lansman said: "Congratulations to all those shortlisted for the 2015 ISPAs."
"With ISPA celebrating its twentieth anniversary, the long running ISPA Awards continues to reward those who help connect consumers and businesses and underpin our economy and society."
"These awards are the most rigorous and independent in the sector, with millions of tests carried out and direct input from customers. I look forward to the unveiling of the winners in July."
This year's ceremony will be held at the prestigious Brewery in the City of London on Thursday, 2nd July.
Follow us on Twitter and Like us on Facebook to keep up to date with our latest news, offers and information.