With New Year and January long gone, how can you do things better this year?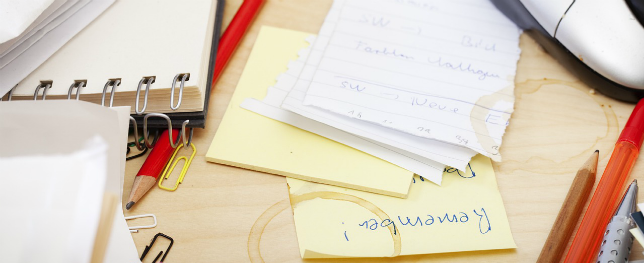 For lots of small businesses competition is fierce and gaining any sort of edge you can over your competitors is vital. Therefore, as part of a two-part feature article, we have put together some points for you to consider regarding improving the way you run your business in 2016.
It's a good time of the year to regroup and learn from past experiences. Christmas and New Year have well and truly passed and the hectic 'getting back into the swing of things' January period is firmly over.
So here are the points you could consider to make 2016 a great year for your company.
Image is everything so create a lasting first impression
As the saying goes: 'you only get once chance to make a first impression', so making it count is crucial. Of course the quality of your work and customer service is going to have considerable impact here, but there are other ways you can ensure you leave a lasting first impression, such as:
The way you present your business
How accessible you make your business
The vibe you give off
Essentially this includes any element that can be seen by prospective customers, such as:
Your website
Marketing materials
The email addresses you use (e.g. proper domains such as @yourcompanyname.co.uk, avoiding free addresses)
Your telephone number(s)
Many small businesses just use a mobile number as their main number, however, this may risk giving the impression of a business that is new and not very well established. On the other hand presenting a landline number can give the impression of permanence and reliability, giving customers a sense that they're dealing with a reputable, established organisation.
Even things that may be considered minor can have a significant impact on your business's image. Consider:
The welcome greeting you present to customers when they call your number
How you handle customers placed on hold
Ensuring calls are routed to the correct place at the first attempt, each time
Improving customer satisfaction breeds loyalty and retention
Retaining customers is just as important, if not more than, gaining new ones. From an economic and even marketing perspective there are tangible benefits to be had by finding ways to keep your customers coming back for more.
Economically, most findings put the cost of retaining customers at just a fraction of that of acquiring new ones, so it makes good business sense to take satisfying your customers seriously. From a marketing point of view, happy customers are more likely to spread the word on your behalf – essentially giving you a free channel to reach new customers through referrals. There are a number of factors to consider:
Your basic levels of customer service
Rewarding loyalty
Keeping to promises you make
Your availability
Because they are the least that your customers will expect of you, your customer service and availability are especially crucial. If customers can't reach you or their calls continually go unanswered, or connected to the wrong department, it's likely to cause frustration.
So contemplate the importance of how incoming calls are handled, considering:
Routing plans in place outside of your normal business hours
How customers can get in touch in the case of an emergency or urgent enquiry
Ensuring calls are answered by a real person and don't simply ring out
Having safeguards in place so if employees are out and about, calls can be taken anywhere at anytime
Part two of 'How can you do business better in 2016?' to follow soon, so watch this space…