With New Year & January long gone, how can you do things better this year? Part II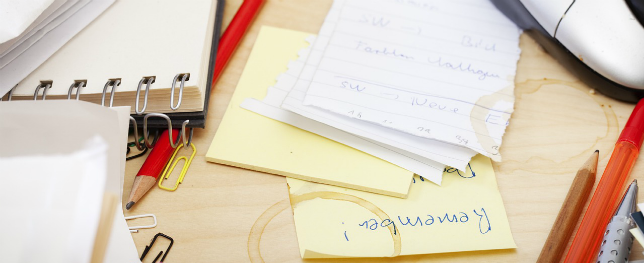 In the first instalment of our two-part feature looking at ways you can improve your business in 2016, we considered how image is everything in modern business and that creating lasting first impressions can be the difference between gaining business or losing it.
We also drew attention to the importance of customer satisfaction, discussing how if you fulfil this it's more likely to breed loyalty and retention among your customer base.
In this part of the feature we will look at the importance of a work-life balance, streamlining your business and reducing overheads, and how cloud technology complements disaster recovery, all on account of you being able to get on with running your business free from complication.
Boosting morale and productivity through achieving a work-life balance
Employers are becoming increasingly aware of the benefits of providing a good work-life balance in today's fast-paced living and working environment.
Achieving work-life equilibrium enables a balance to be met between work and personal responsibilities, which helps create a happy workforce and subsequently strengthen loyalty and productivity. Businesses can provide this balance through various ways:
Flexi-time
Compressed hours
Encouraging real holidays
Flexible working / working from home
Working remotely is a great way to gain more flexibility and thanks to newer technologies, working more freely has never been simpler. Workers no longer have to be tied to the office to get on with their work and communicate with colleagues or customers, the latter of which is especially critical. If customers cannot get in touch with you, you run the risk of losing business to a competitor.
Consider:
The ability to take calls on the move
Being able to have calls delivered to multiple locations at once to increase its chances of being answered
Easily being able to 'set up shop' wherever you are (e.g. alternating between office and home working)
Streamlining your business and removing unnecessary overheads
Businesses love to find ways of cutting costs, improving efficiency and basically gaining more for less, wherever they can.
Whether that be through outsourcing rather than taking on more full-time staff, going green by reducing how much you rely on paper, or turning to new technology to remove the burden of hardware, it can all help to streamline your business.
With the rise and increasing popularity of cloud-based technology, it's certainly one of the more common approaches taken to reducing overheads and cutting back on costs. Cloud technology brings a variety of benefits to the table:
The ease at which you can work more flexibly
Environmentally friendly
Updates, security and storage taken care of on your behalf by the provider
Therefore, it's a very appealing way of working for your modern day business. With traditional, onsite hardware systems there are financial overheads that should considered: For example:
The cost of purchasing and thereafter upgrading equipment
The cost to repair any broken or faulty equipment (plus the cost of calling out an engineer)
Installation costs
The costs involved when you move or expand
Cloud technology completely removes the financial burden of all of these, as once again they're taken care of by the provider.
Being safeguarded in the event of a disaster
A famous footballer once coined the phrase "fail to prepare; prepare to fail", and many would agree that preparation is often the key to success.
But unfortunately there are certain things in life that you can't prepare for – acts of mother nature, for example, which we've recently been given a stark reminder of after the shocking floods in ​Cumbria​ this year.
Disaster recovery planning is a crucial consideration for businesses, allowing for a swift recovery in the event that something does happen. Cloud technology facilitates businesses to work safe in the knowledge that a backup of data and fail-over servers are handled by the provider, so the impact of a disaster at your site is minimal compared to if you had crucial hardware infrastructure onsite.