Is this the beginning of the end for the BT monopoly?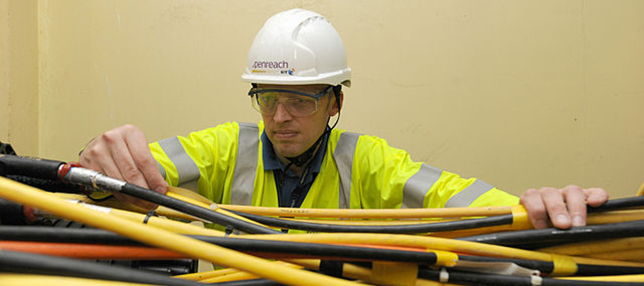 *Photo: Johnnie Pakington - btphotosbduk*
Officials at communications watchdog Ofcom have stated that BT must open up its Openreach cable and broadband network, in order to allow their competition to improve internet connections for homes and businesses around the UK.
Many industry professionals see this as the first step forward towards better UK internet, but were left disappointed by the regulator stopping short of demanding a complete break-up of BT, however, Ofcom said that this was still an option.
"Openreach will be required to open up its telegraph poles and 'ducts' – the small, underground tunnels that carry telecoms lines," Ofcom explained. "Using these, rival providers will be able to build their own fibre networks, connected directly to homes and offices."
Popular companies such as Vodafone, Sky and TalkTalk, who pay to use the network, say that BT has underinvested in Openreach, which in turn has led to a poor service with interruptions and slow speeds… Much to the customers of people across the country.
Ofcom's report says that the evidence they found "shows Openreach still has an incentive to make decisions in the interests of BT, rather than BT's competitors".
A spokesperson for Vodafone
"BT still remains a monopoly provider with a regulated business running at a 28% profit margin.
"We urge Ofcom to ensure BT reinvests the £4bn in excess profits Openreach has generated over the last decade in bringing fibre to millions of premises across the country, and not just make half-promises to spend an unsubstantiated amount on more old copper cable"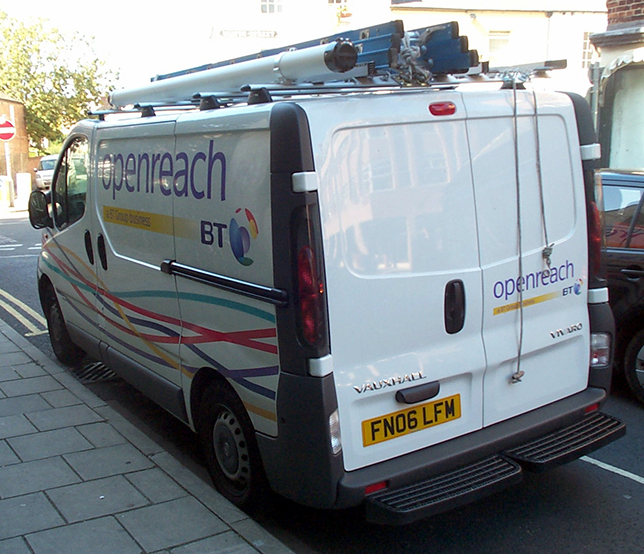 What does this mean for VoIP?
We see this as a positive move by Ofcom. Short of ordering a split of BT and Openreach, this is the next best thing for the VoIP industry. With an increased number of internet providers receiving access to the telegraph poles and ducts needed to implement improvements, we should see a greater availability of high-speed broadband around the UK.
High speed internet access means one key thing to us… Improved access to VoIP solutions for both businesses and homes here in the UK. BT themselves announced last year that, "by 2025, all their customers will be using IP Voice." We welcome BT's move to IP telephony, and believe it will help stimulate further innovation within the industry, and marks a confirmation that VoIP technology, such as Soho66, truly is the future for this country.
Ofcom announced on 16 July 2015 that it would launch its investigation into BT and its cable network. It argued that Openreach performance was often poor when offered by third party providers. Competitors such as Vodafone and TalkTalk had hoped for a forced break up, but Ofcom decided against a spin-off for the time being. These rivals had called for a split between BT and its Openreach operation, which runs its cables, fibre and network infrastructure.
The Chief Executive of Ofcom, Sharon White told the BBC: "Openreach does need major reform and the key thing is that it's independent so that it responds to all its customers, not just BT.
"If we cannot get the responsiveness to customers that we're seeking, then ... we reserve the right, formally, to separate."
In any case, this is a significant step forward for the VoIP industry, and marks a positive move by Ofcom, which should in-turn lead to improved VoIP access for both businesses and homes UK-wide.
Further to this, on 22nd March, BBC revealed that 'Ofcom has told BT to install high-speed cables to businesses much faster and reduce the prices it charges for them.' Jonathan Oxley, Ofcom's competition group director, said: "BT is relied on by many companies to install these [leased] lines, and its performance has not been acceptable.
"These new rules will mean companies across the UK benefit from faster installations times, greater certainty about installation dates and fast repairs if things go wrong." This comes further good news for the VoIP industry, as businesses should see a dramatic improvement in the reliability and service of their internet from BT.
​​