Overall service quality, excellent customer service and continued innovation praised as Soho66 bags award.
For the third time in less than 14 months there has been cause for real celebration at the headquarters of VoIP provider, Soho66.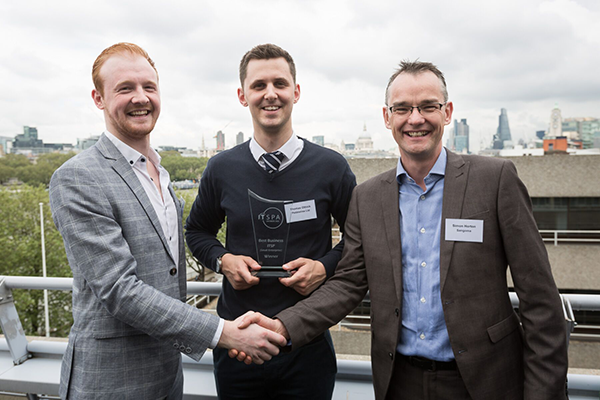 Following up their 'Best Business ITSP (Medium Enterprise)' win at the 2015 ITSPA awards last March, Soho66 bagged themselves the 'Best Business ITSP (Small Enterprise)' at this year's ceremony last week.
Soho66 Managing Director, Janni Thornton said: "When we first won the Best VoIP award at the 2014 ISPA awards, we were over the moon to have received this recognition. To go on to win ITSPA awards in both 2015 and 2016 after that, is a wonderful feeling for all involved."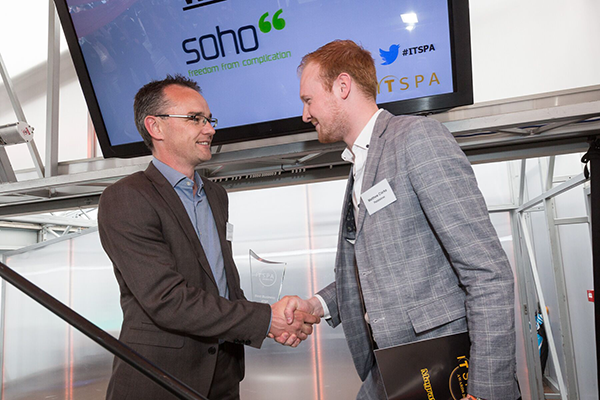 To win this award, ITSPA (Internet Telephony Services Providers' Association) state that the chosen company must provide the best all round voice service to start-ups and small businesses, whilst having to demonstrate impressive business performance, innovation, customer service and details of an exemplary case study.
Soho66 Technical Director, Robert Thornton said: "We are delighted to have been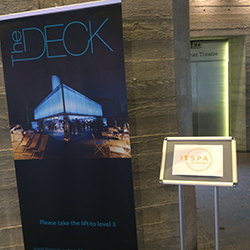 recognised by the ITSPA for our efforts in supplying businesses with the best in VoIP technology. It is testament to the work done by our team, both in developing innovative solutions, and providing the best customer service possible."
At what was a lavish event held in The Deck at the National Theatre, London, some of the telecommunication industry's big names including TalkTalk, Gamma, and Magrathea came together in celebration of what has been a successful year for the industry.
With the merger of O2 and Three being blocked, as well as the net neutrality agreement as part of the European Union's Single Telecoms Package, the past year has seen many advances in both technology and the services behind it, which were mirrored in the quality of competition at the awards.
ITSPA chairman, Eli Katz, said of the Soho66 award win: "In the most competitive category which was hard to cut down into a shortlist – Soho66 came up winners. The judges were impressed by the continued growth of their platform, overall service quality, excellent customer service and continued innovation."
After also being shortlisted in the 'Best VoIP' category at the forthcoming ISPA (Internet Services Providers' Association) awards, an award that the company won in 2014, Soho66 will be hoping to build on the significant success they are experiencing at present by regaining said title.