CALL THE USA FOR ONLY 1.2C A MINUTE PEAK TO ANY NUMBER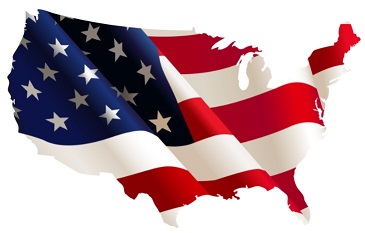 Here at Goldfish we offer some very low call costs the USA. Our customers can ring any number in the mainland US for only 1.2c per minute. That applies to all mobiles or landlines and at all times, including peak hours. The phone market in the USA doesn't differentiate between mobiles (cellphones) or landlines and there is no peak or off-peak, so you can actually call the mainland USA at a cheaper rate than you can call Irish landlines. The only difference is that a small connection fee of 1.2c is charged per call. Hawaii and Alaska are slightly more but still great value. 
Call charges to any number in mainland USA, including mobiles is on only 1.2c per minute. See our Call Charges page for further details.
Set up is immediate so you can making low cost calls to the US today. 
NEED A US NUMBER?
We can also provide you with local US numbers for your business for any location in the US. Allow US customers and contacts to call you on a local US number instead of having to dial international.
Get a number for any US location for only €12 a month (with a one-off €12 set up fee). Call us today on 015547888.