Introducing Video Tutorials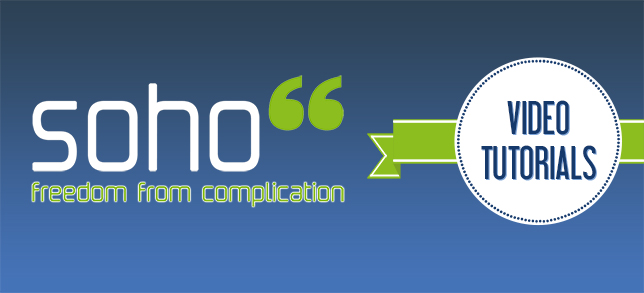 We are pleased to announce that our new Video Tutorials have now been published which will help customers find the information they require regarding the Soho66 service.
Primarily designed for new customers, our Video Tutorials will guide customers through some basic scenarios, such as changing account details, retrieving invoices or signing up for a new number, as well as some more advanced scenarios, such as configuring a VoIP handset.
We understand that most customers are new to VoIP and thus viewing the different options available to them in action can be of benefit to them, instead of written instructions.
These tutorials work in collaboration with our written help guides, which you can find in our Help section. As such, you will now find Video Tutorials embedded into the Help guides themselves, offering users the choice of reading the guide or viewing a tutorial of it.
They are also available on our YouTube channel, which you can find here. We would recommend subscribing to our channel for future updates!
We appreciate all the feedback we receive, and one piece of feedback that we received multiple times is advice on how to forward calls to mobile. A large proportion of our customers sign up to our service with the intention of forwarding their calls to a mobile, thus allowing them to manage their business on the go. We now have a Video Tutorial explaining how to achieve this which we hope will help our customers set this up.
But that's not all! There is currently a total of 38 Video Tutorials uploaded to YouTube, which includes account management, handset guides and more. Having said that, more are in the pipeline and will be released in due course. Subscribe to our YouTube channel to be notified of future updates.
Want more information?
Contact Support for more information on any of the features highlighted in this article.
Tel:

03333 443 443

Email:

support@soho66.co.uk