Soho66 Director visits Grace House
This week, one of our directors Janni Thornton visited Grace House Children's Hospice. Janni says: "I found the stories of the children who Grace House support very moving. I'm proud to be in a position where we can share our success and we look forward to supporting Grace House in the future."
Soho66 and Grace House
Soho66 have chosen Grace House Children's Hospice as our company charity. Grace House provides support to terminally ill children in the North East, where hospice beds are currently at their lowest number in the UK. They provide a range of professional support including practical help, nursing care and bereavement support to life-limited children. Further information about Grace House can be found here.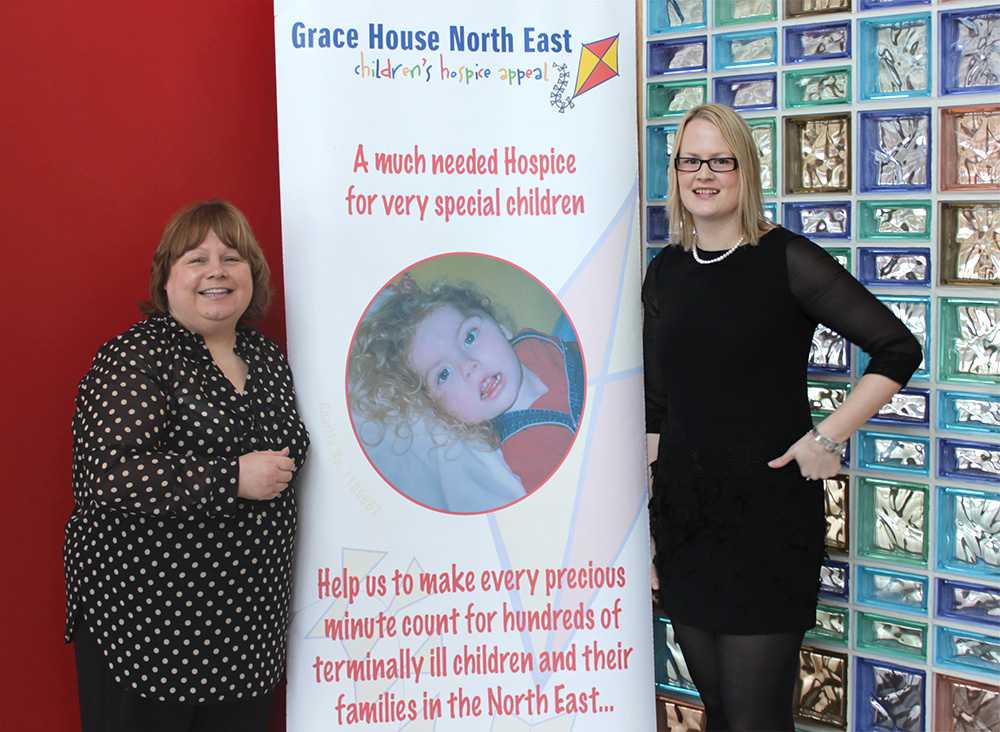 Janni Thornton at Grace House
How you can get involved
On top of a fixed minimum monthly contribution of £100, Soho66 donate an extra £2 to Grace House each time one of our customers reviews us on Trustpilot. To leave a review, simply visit here- if you can't find your order number, simply enter 123456.
Soho66 is a UK-based company offering professional Voice over IP and Fax to Email services to a multitude of businesses. For further information, please visit Soho66.