Business VoIP
In this section
About Virtual Receptionist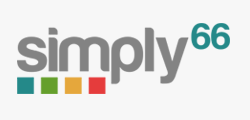 Simply66 is our professional call answering and virtual receptionist service. Starting from just 66p per call, our professionals will answer calls on your company's behalf, removing the need for you to hire a full time in-house receptionist. This ensures you need never miss an opportunity again.
How we handle your calls is entirely up to you as we can take as many or as few of your calls as you wish, so whether you want us to handle all of your calls so you can get on with running your business, or simply handle your overflow, our Virtual Receptionist service is the solution for you.
Why Choose Virtual Receptionist?
Many people simply hang up on an answer machine
Positively shape perceptions of your organisation
Grow by handling important calls professionally
No need to invest in a new employee
Completely confidential service
How it Works
You choose when you'd like a customer to be diverted to Virtual Receptionist using your Routing Wizard. E.g. 'Divert all Calls,' 'Divert when Busy,' 'Divert when not Answered.'
The call is answered by a professional. They'll use your company name and a script prepared by you. The receptionist seamlessly appears as part of your organisation.
We'll take the caller's name, number and their enquiry. For a more high-end package see our Simply66 Virtual Service Desk solution.
You will receive the number of the caller via email, along with any message left for you. You'll also receive a call recording of the interaction. Simply choose a time convenient to yourself to return the customer's call.
How to sign up
Virtual Receptionist is part of Soho66 Gems series of products, which are available as add ons to our VoIP services.
Existing Customers
Log in to your control panel, and simply follow the 'Virtual Receptionist' link.
New Customers
There are three ways to use the service:
To find out more about using our Virtual Receptionist service, please call 03333 443 443.
Service pricing
Plan
Description
Pricing
Lite
20 Receptionist Calls
£24.99

per month

Standard
40 Receptionist Calls
£44.99

per month

Professional
100 Receptionist Calls
£99.99

per month
What if I go over my call allowance?
Should you go over your Lite, Standard or Professional call allowance you will be charged £1.50 per each call our receptionists take for you.
Call Transfer option
For an additional £2.99 per month (plus standard rate call charges) you can take up our call transfer option.
This is useful if you want to allow us to attempt to transfer calls of a certain nature directly to you, or another specified employee within your organisation.
For example, if you give us prior knowledge that you would like all new business enquiries to be transferred to you, our receptionists will place the customer on hold and give you a call to let you know there is a new business enquiry, and ask you to confirm whether you would like the call transferred to you.
What our customers say
Wardrobe Design
"Ensures that I never miss a sales lead"

"When I can't get to the phone, my calls are transferred to my answering service provided by Simply66. All calls are answered in my own business name and my messages emailed to me straight away, along with a recording of the call. It's a great service, well priced and ensures that I never miss a sales lead. I've been using the service for about a year now and I'm very happy."
Insight Accountants
"They even remember who has called before!"

"The Virtual Receptionist service is great for my business as I'm often in meetings with existing clients. You can request a mobile number to route to if it's an important sales enquiry or have them take a message so you can call back later. Best of all, each call is recorded so you can hear first hand how polite and helpful the staff are – they even remember who has called before!"
Light Recruitment
"Excellent level of service"

"Simply66 are professional, personable and utilise excellent technology to deliver an excellent level of service. As a business I require a friendly service which can communicate to all my clients. Simply66 are able to connect to each of my clients. Being able to listen to all calls off any device (globally) is important to me via the handy emails which contain the actual recording of my messages. I recommend Simply66 to any business requiring a friendly yet professional approach with quick emails as the calls happen. Keep up the good work."