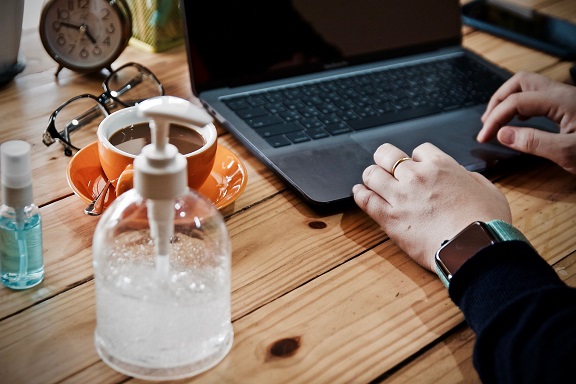 The year 2020 saw a sea of change in how companies operate, and where their workforces were based. People were initially forced, and later advised to work from home enforcing the need for rapid change and an ability to implement already existing technologies. Working from home presented new challenges and there was a need to bring office workers together, at least virtually, to allow them to collaborate and to ensure that day to day operations continued.
As the UK begins to emerge from its battle with Covid-19, with hope brought about by the vaccine, more and more workers are returning to their offices, but some of the changes that lockdown enforced, are likely to have a permanent impact.
Cloud computing
Using cloud technology allowed a scattered workforce to collaborate on shared tasks. The benefits of cloud computing on a return to the office are seen in money-saving, as less storage is required, but also an increase in productivity. Cloud computing puts an end to the back and forth of emails as all of those engaged in a task can contribute in the same place.
"We are seeing companies adapt to home working by using cloud technologies and I believe the increase in usage will filter back to the office when workers return" commented Nick Riesel, Managing Director of serviced office brokerage Free Office Finder.
VoIP
VoIP allows workers to communicate effectively, and the benefits of these systems far outweigh those offered by a traditional telephony system. As a cloud-based system, VoIP allows users to remain connected not just through voice calls, but also chats and video calls too.
For those who have been working from home, VoIP has allowed customers to call an office's main number, but for it to be diverted to an employee's own phone. Likewise, when a member of staff makes an outbound call, it is the office number that is displayed rather than the member of staff's personal number. This allows for workers who are based in an office and those who are working remotely, to work together seamlessly.
Virtual meetings
The first lockdown saw an explosion in the use of Zoom. It was a way for people to communicate for both personal and business reasons without needing to be there in person. Alongside this, the likes of Microsoft Teams also grew in popularity. These technologies, that allow virtual meetings to take place, were not new - they were just massively underused.
As workers return to the workplace, these technologies may go some way to doing away with face-to-face meetings. There is no need to spend several hours traveling for a meeting when the same outcomes can be achieved online. As people have become more accepting of online meetings by being forced into using them, it would make sense for their use to be continued in the post-pandemic era.
Technologies that companies have been forced into using during Covid-19 are now likely to be common-place in offices as workers move towards what is the new norm: a hybrid workforce and businesses that are keen to take advantage of increased productivity through effective collaboration.
Want to get the ball rolling?
To get things started just contact our support team. They will provide you with all the instructions you need to complete the process, along with the required porting forms.
Email: support@soho66.co.uk
Tel: 03333 443 443